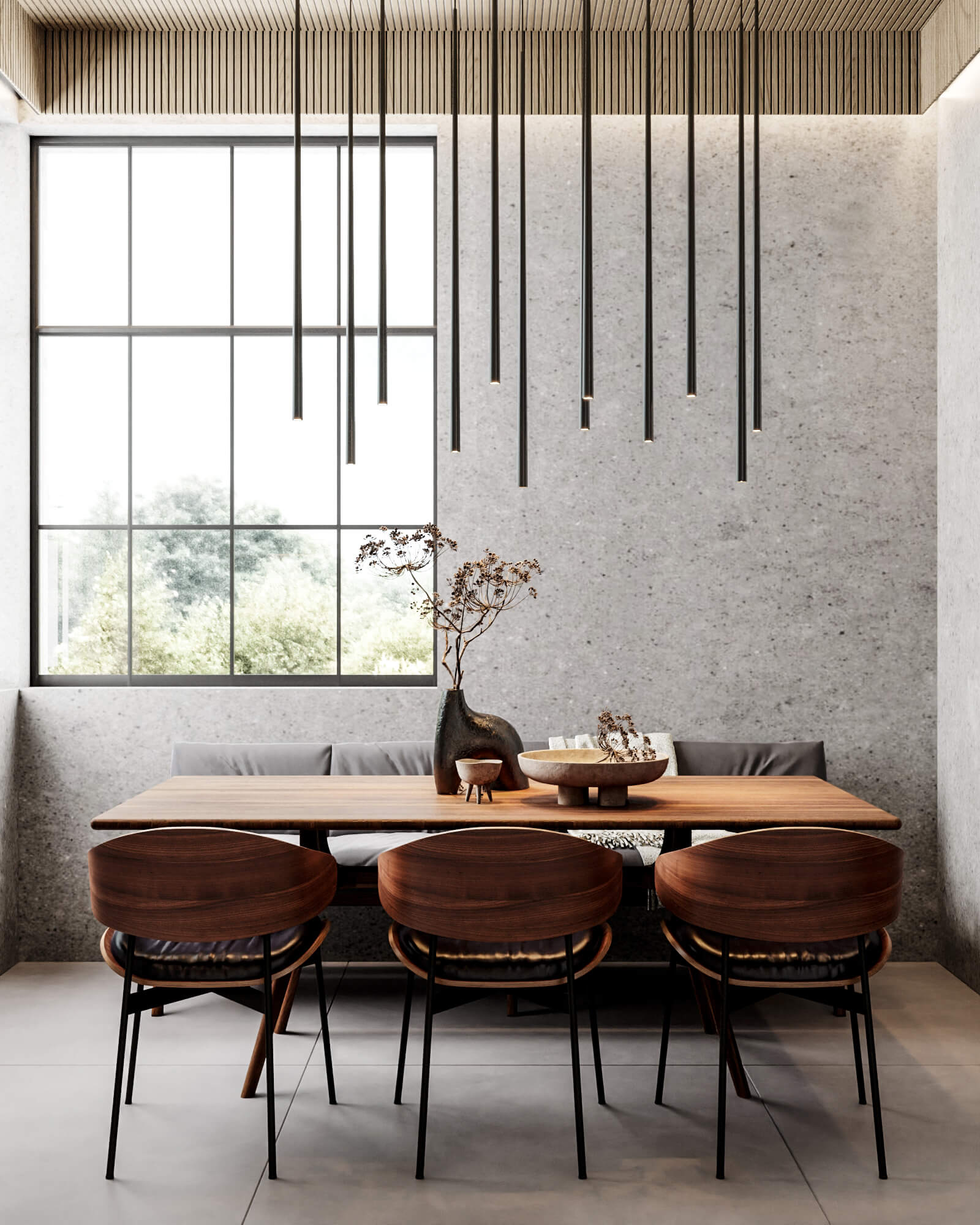 Interior designer: Silvija Grendiene
Project Year: 2021
Location: Suburb Edinburgh, Scotland
Square: 220m²
My clients brought me in at the beginning of this exciting project. The couple were building a new family house for themselves and their two girls and required a cohesive design for the whole interior. I was able to review the architect's initial plans and make suggestions regarding the layout, which led to several structural changes. Collaborating with the clients and architect in these early stages was ideal, as it helped the entire project run more smoothly.
Japandi Style

I designed the interior in a Japandi style, which mixes Japanese and Scandinavian elements to create simple, calming spaces. Taking inspiration from the woods near the house, I used a selection of natural colours and materials. Wood, marble and neutral veneers are used throughout the house, creating a consistent feel from room to room. The design follows minimalist principles, making the most of natural light and incorporating clean lines, warm textures, contrasting shades and statement pieces. All materials are high in quality, which ensures the space is practical and durable as well as beautiful and comfortable.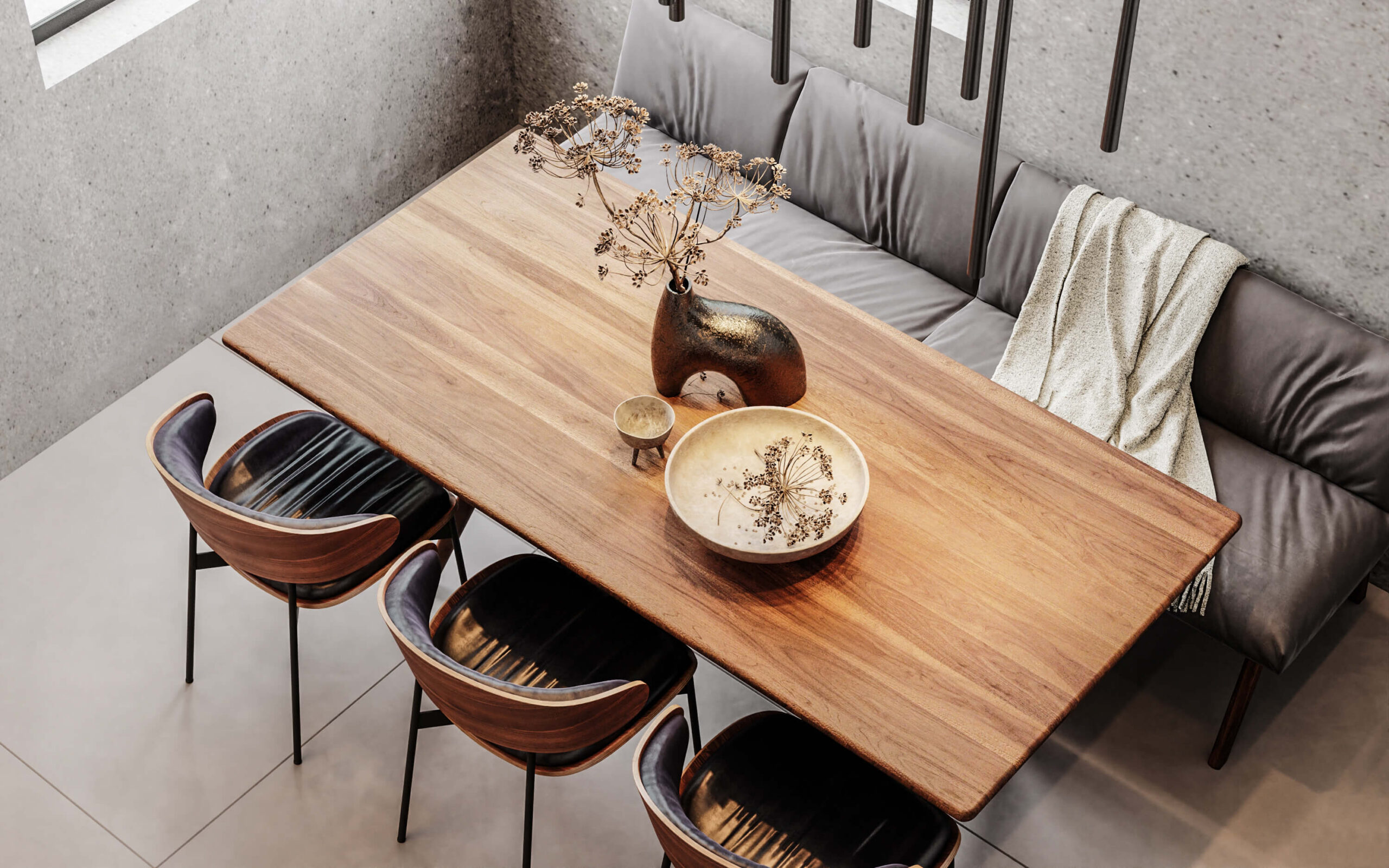 Living Room

The living room is the heart of the family home, where everyone comes to spend time together. Soft-coloured pendant lights and a variety of textures and shapes create a warm and inviting ambience. A huge sofa and statement armchair provide
cosy places to sit by the dancing flames of the fire.
Kitchen and
Dining
The kitchen and dining areas are divided by sliding doors. Light and minimalist, the kitchen design uses lots of white marble. The lights above the dining table are reminiscent of the Scottish rain.
Bathroom
In the bathroom, the suite is inspired by eastern culture, with accents of bamboo and light wood. The corner bio fireplace provides comfort and warmth.