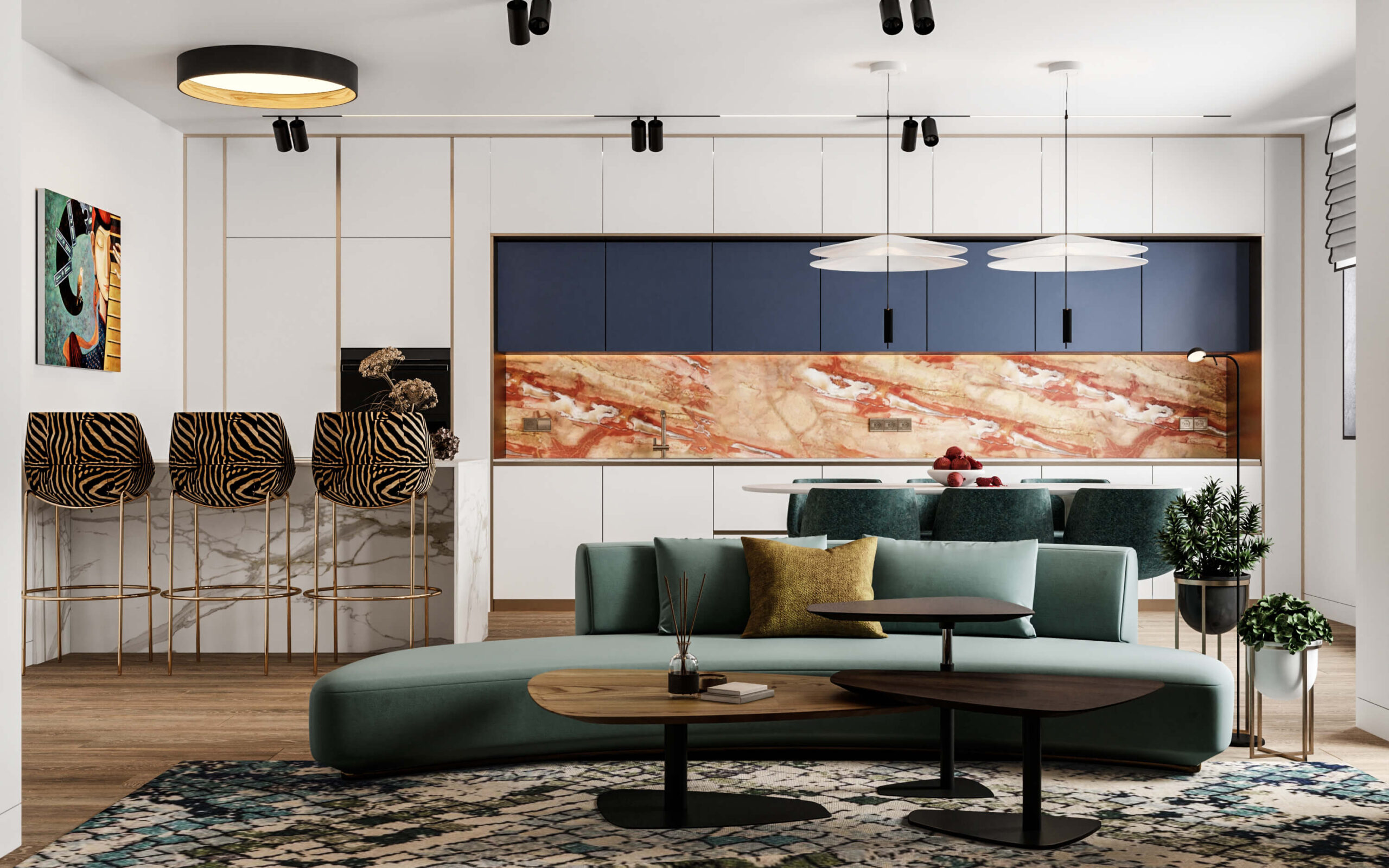 Interior designer: Silvija Grendiene
Project Year: 2020
Location: Edinburgh, Scotland
Square: 97m2
MY CLIENT AND OUR GOALS
Design project of the apartment has been developed at the end of 2020.
The owner of the apartment has been living between Russia and Scotland for the last 10 years. When he and his family members are in Edinburgh, they will stay in their private apartment in the city. Our goal was to create maximum comfort, like in a good hotel, but with some love of the colour.  The owners of the apartment requested to create cheerful open space for their family and for the reception of their guests. When a guest stays in one area, he only sees what is functionally justified.
I tried to keep the most of air of the open space. For that I removed the walls between kitchen, the other room and the hallway.
The child's
room
The kid's room easy to transform into a teenager's space only changing the bed and the table. There is magnetic, chalk board for child's great ideas and creativity.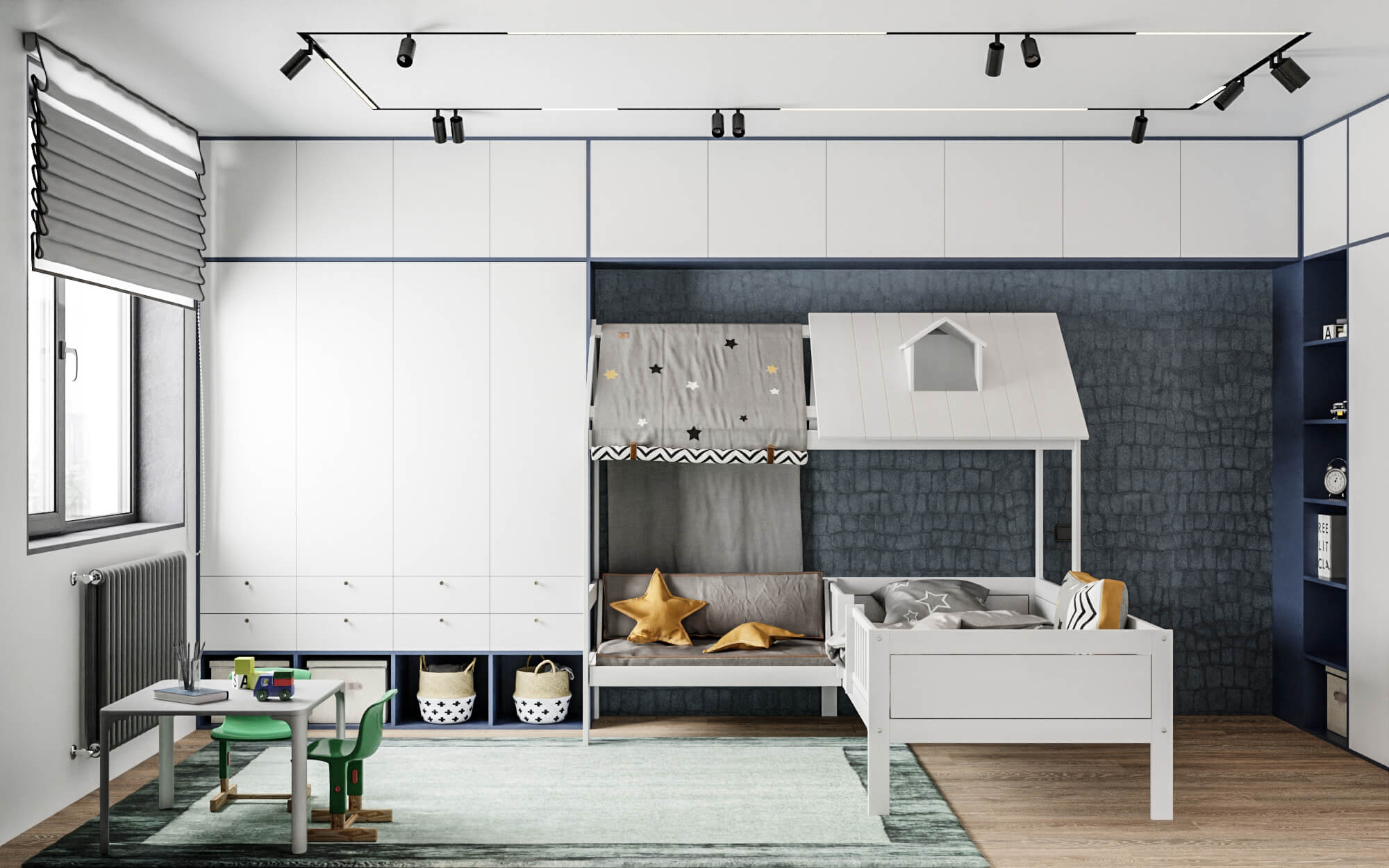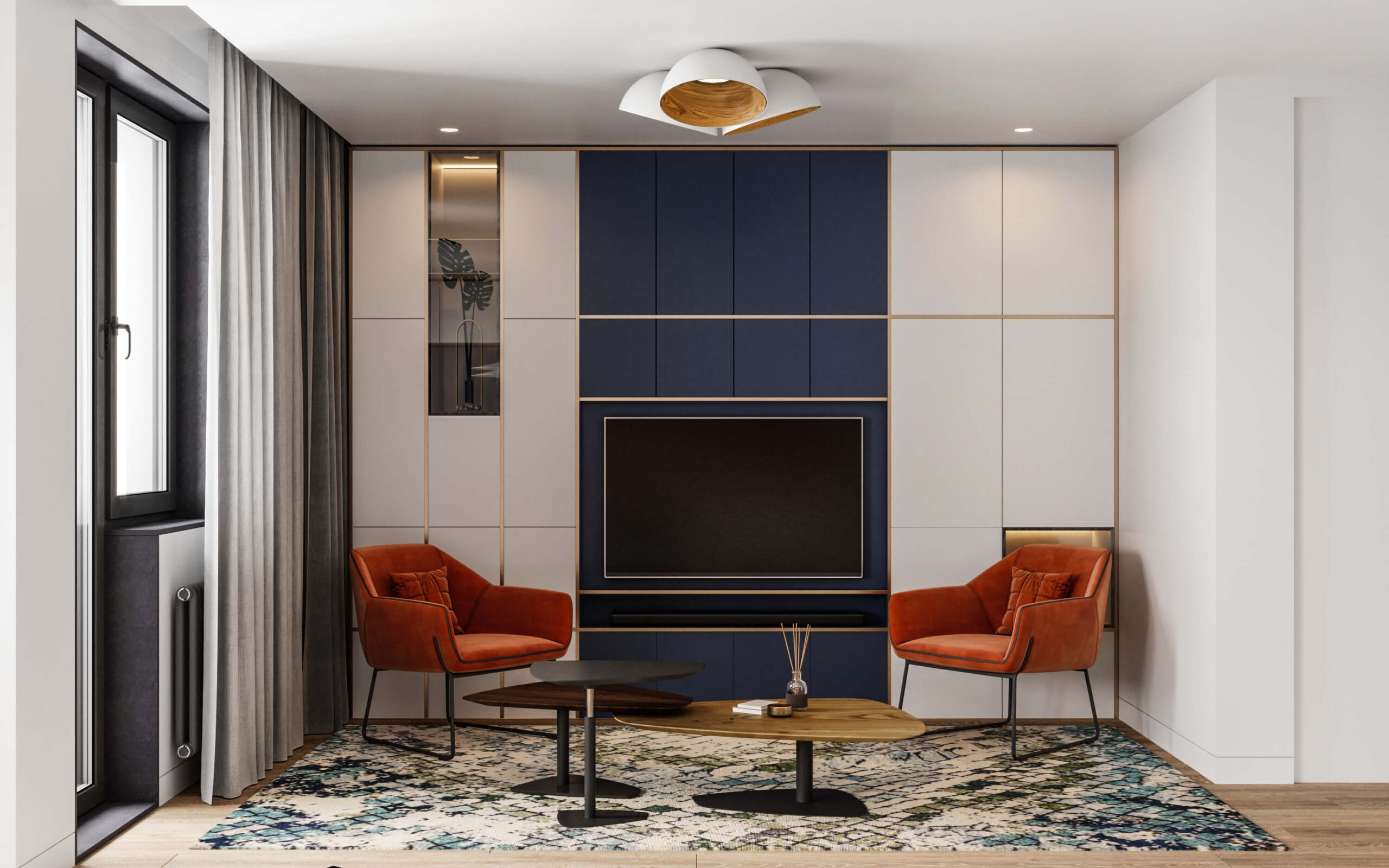 Practical solutions

All over the apartment - walls ceilings and floor - there is soundproof insulation, so no noise. This apartment has a hall with 2 spacious fitted cupboards. One is for outdoor clothes and shoes and in the other one there is a washing, tumble dry machines and other utility items.cosy places to sit by the dancing flames of the fire.
The Master
Bedroom
In the master bedroom there is spacious walk-in wardrobe.
The modern shapes of minimalistic style are obvious – straight lines, cubic forms, angles everywhere. But the modernism is softened by the roundness of the furniture and light fixtures.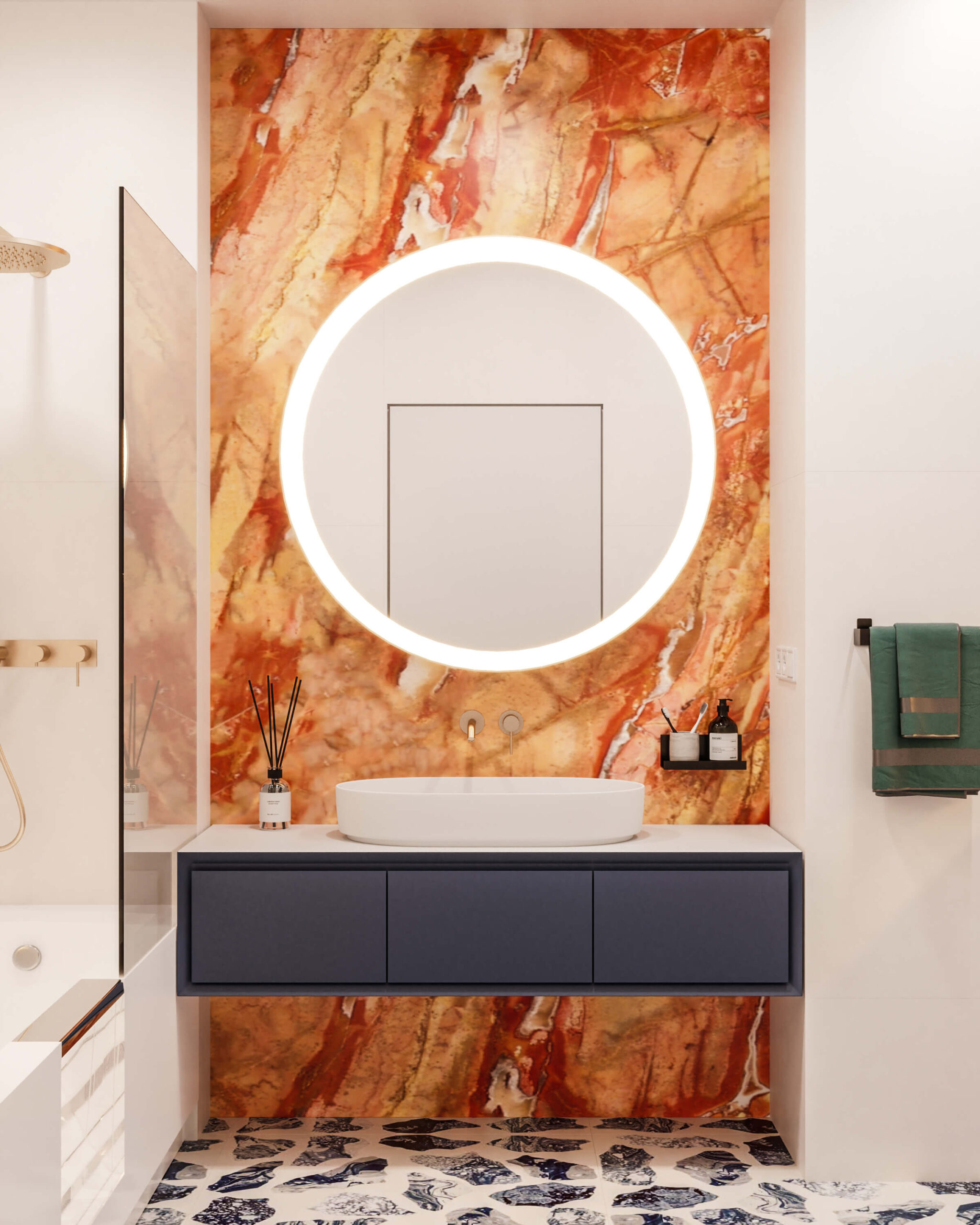 Led lighted
panels in Kitchen & Bathroom
The truly gorgeous element of the home was the decorative, waterproof, LED lighted panels imitating semiprecious stone on the wall of the bathroom and kitchen splashback, adding the cheerful and playful spirit.